1. Choose the Gift box
2. Add products you want in your gift box
3. Add a personalized message for your hamper
Once you check out, we will pack and ship your products to you or your loved ones!
There's more! Get discounts based on your total gift box value
5% off on orders above ₹999
10% off on orders above ₹2999
15% off on orders above ₹4999
These discounts are over and above any ongoing store promotion!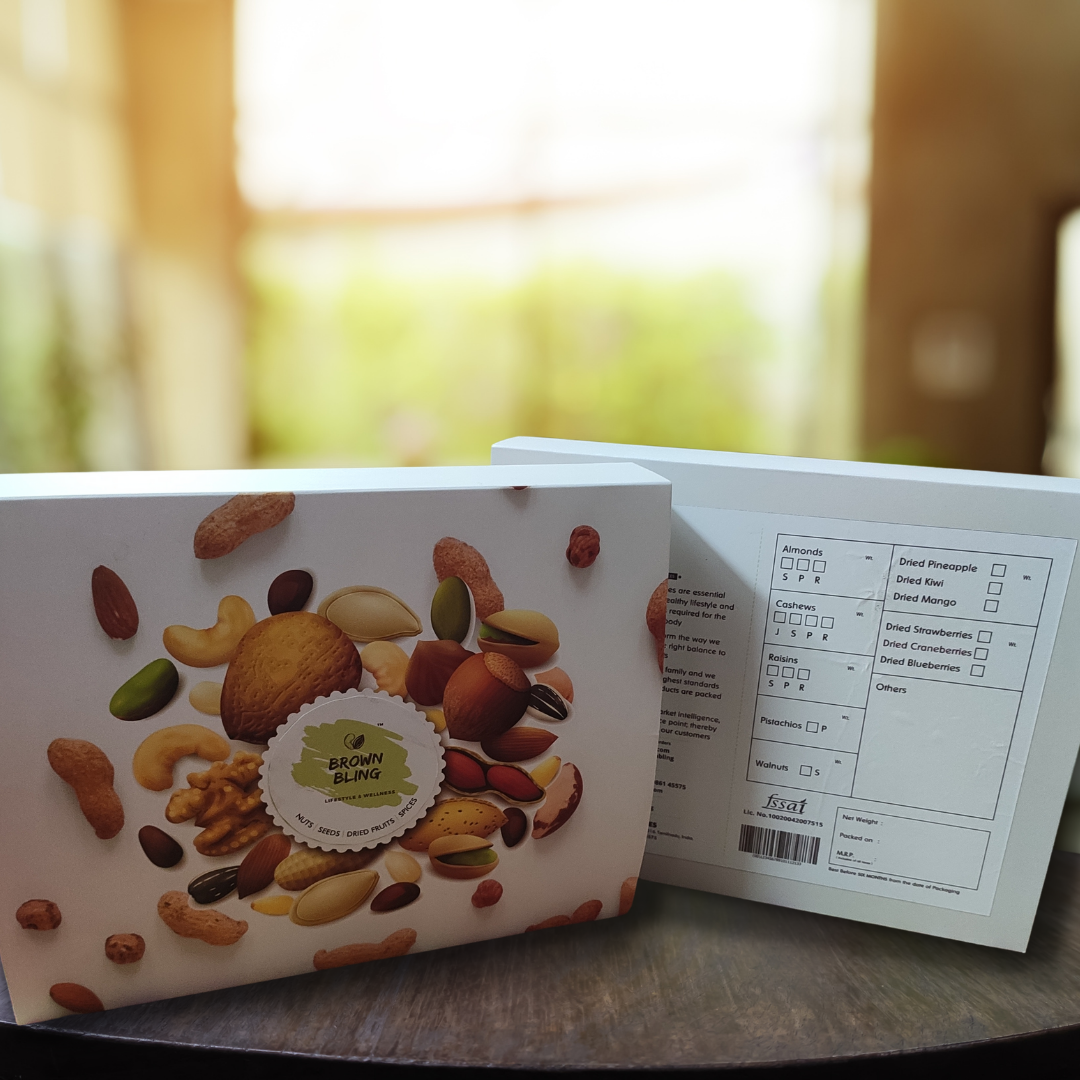 #1 - Fab Box
Brown Bling 4 cavity slide open dry fruit box is an easy go-to option for high quality nuts and dry fruit good for any occassion
Choose 4 x 150g from over 30 products
BUILD YOUR BOX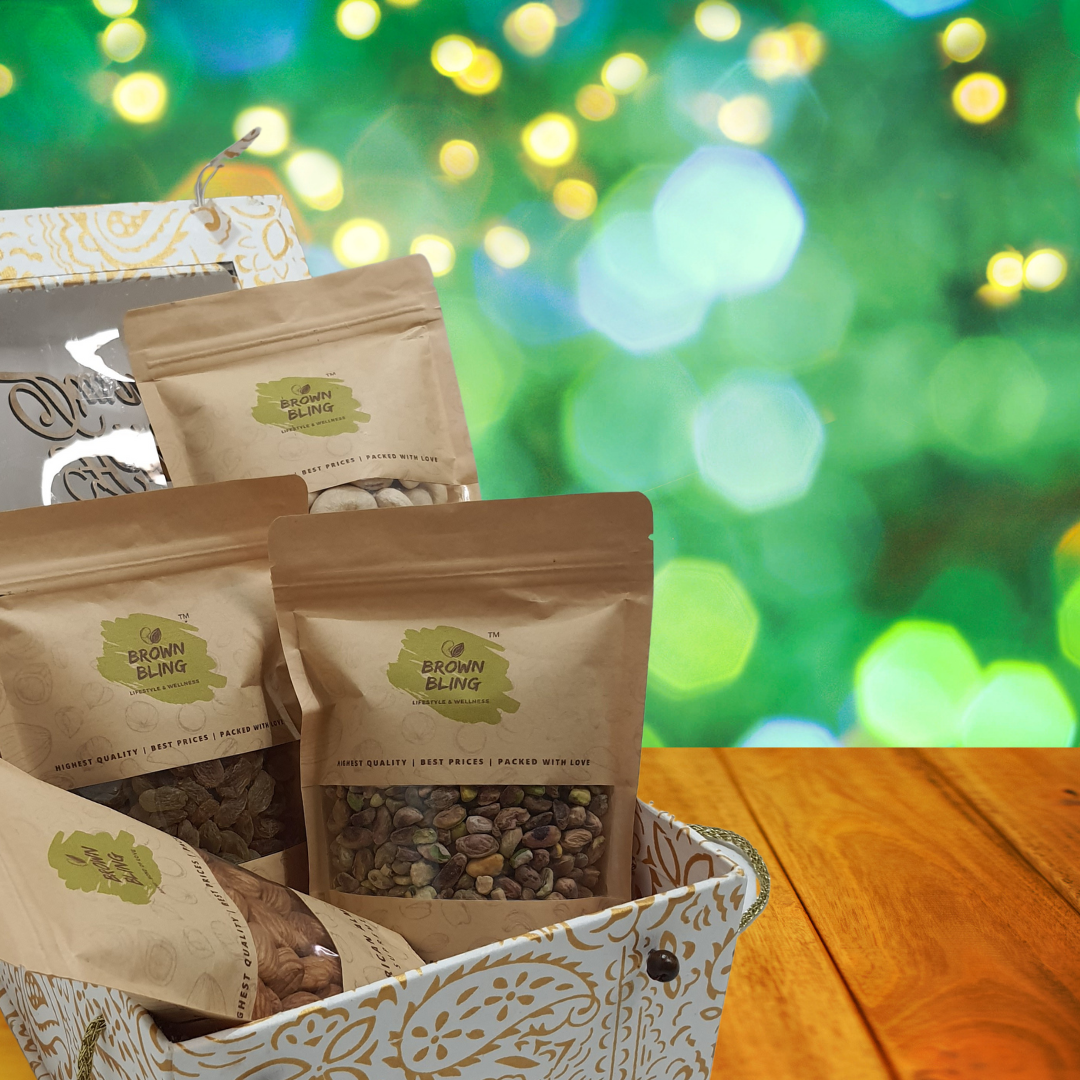 #2 - Premium Box
A perfectly curated dry fruits box is a beautiful way to celebrate and serve in style, whether during festive season or for any other reason, great choice.
Choose 4 x 250g from over 30 products
Choose 1 Gift box from over 10 options
BUILD YOUR BOX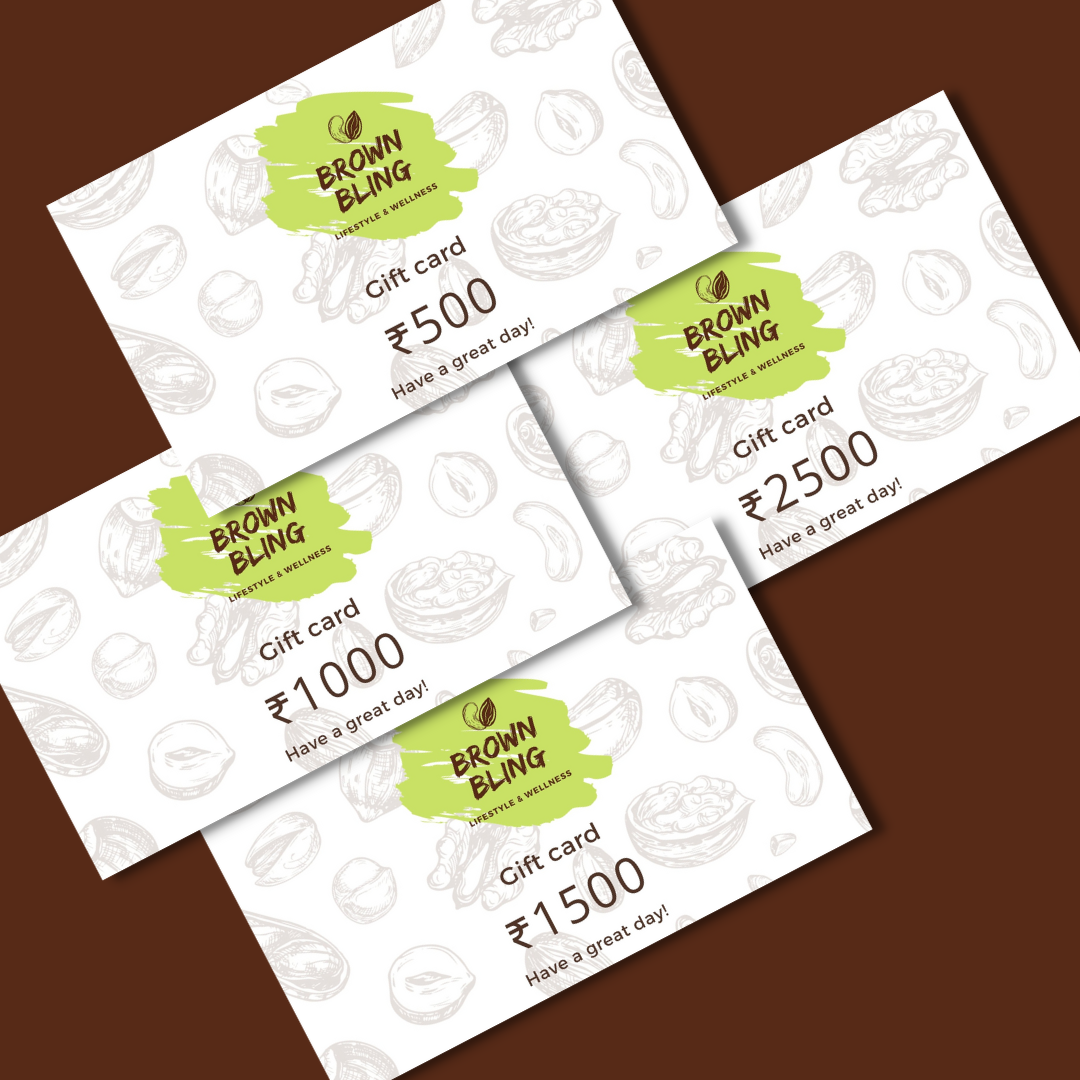 #3 - Gift Cards
E- Gift cards are a great way to gift your loved ones health and wellness while they choose their preferred products as well. These are the simplest and quickest way to show that you care
SEND NOW